Welcome to Our Community
The Podar International School of Mumbai is a vibrant, one big family-oriented community, and one in which students often remark that they feel 'at home'. Sounds of laughter and friendly greetings abound on our campus. An active connection is apparent between students and teachers.
In addition to classroom learning, there are other aspects of the Podar International School holistic educational experience which provide students with growth, learning, and connections to the outside world. Consistent with Podar International School mission, these are programs which support students in achieving personal excellence as engaged global citizens. Programs are presented in an inclusive, compassionate environment, and are designed to develop a variety of interests and accommodate a wide range of skill levels.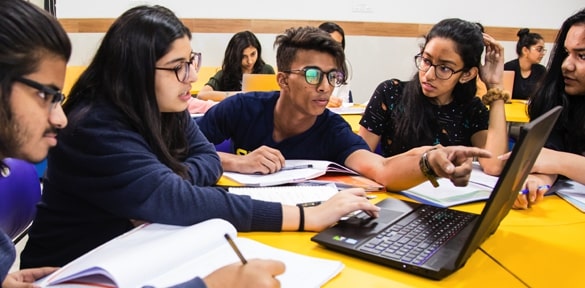 Families see and feel instantly that Podar International School  is a welcoming, involved international community of learners of all ages.

"Students have smiles on their faces, a feeling of belonging from day one. Podar International School is a happy place to learn and discover that learning can be fun!"