Why We Stand Out
Podar International School is a pioneer in the field of International Education   •   Consistently ranked as one of the Top 10 International Day Schools in India, Maharashtra and Mumbai   •   Exceptional Results   •  Peaceful Learning Environment.
Why Podar International School?
Podar Group of Schools has been delivering Quality Education since 1927.
Number of Podar International Schools pan India.
Number of Students across Podar Schools.
Ranked as the #8 International School in India by Education World Ranking 2019-20.
IB pass rate for over 18 years running.
Teachers with advanced degrees.
Number of nationalities represented at Podar.
Students passed out from Podar International School (IB & CAIE) since inception.
Latest News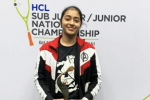 October 22, 2019
She wins the HCL Sub Junior/Junior Squash National Championship, girls…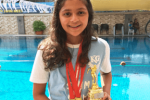 October 21, 2019
Palak Joshi bags 4 Gold and 1 Silver medal at DSO…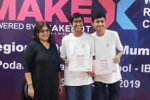 October 20, 2019
Basseim Siddiqui and Aarav Parikh qualified for the MakeX National…
Upcoming Events
The Annual Sports Day event is to be held with a competitive and sporting spirit.
02:00 - (December 14, 2019)