This article is contributed by Dr. Mrs. Vandana Lulla, Principal, Podar International School, IB, and Cambridge International
The IB learner profile exemplifies a broad spectrum of human capacities and obligations, including progress in intellectual, interpersonal, emotional, and social spheres. Developing and demonstrating the learner profile attributes provides an essential foundation for international-mindedness.
The learner profile supports students in taking action for positive change. Through guidance and modeling by caring adults, children learn to be honest and thoughtful, stand up for their principles, care about others, act responsibly and make sound moral choices.
Developing the profile: 'Caring.'
At Podar International School, the first profile attribute introduced is CARING. This attribute forms the base of all our teaching and learning in alignment with our mission statement. Podar maintains a safe, supportive, and stimulating environment where teachers praise and encourage the students for any positive sharing and caring behaviors they exhibit. We believe students can learn these things when given the time and opportunities to practice.
All our grades explore this theme in transdisciplinary units that emphasize building this value. Being caring is not limited to showing kindness towards family members and friends but crosses boundaries. Here are some examples which we use to emphasize the caring attitude
Caring for animals and the environment
Displaying kindness towards others
Sharing with others
Being kind, respectful, sensitive, and compassionate
Being responsible citizens
Understanding the needs of others
Being polite
Being able to forgive and forget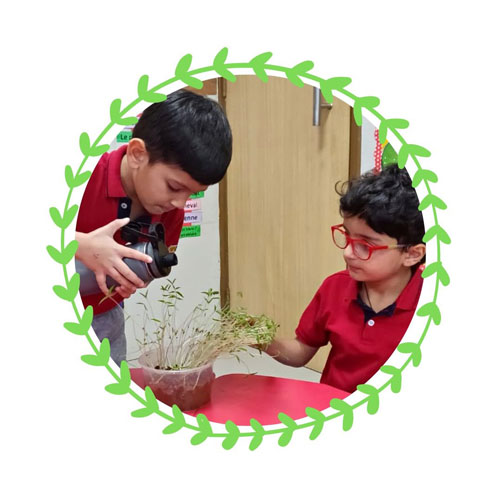 Why is it so important to be caring?
When children are compassionate, they feel joy and excitement—rather than anger and despair—at other people's successes and achievements.
When children reach adolescence, they are happier and exhibit fewer bullying behaviors. Academic attainment is more likely to be higher in happier children. Being kind enhances our outlook on life and makes us feel good about ourselves.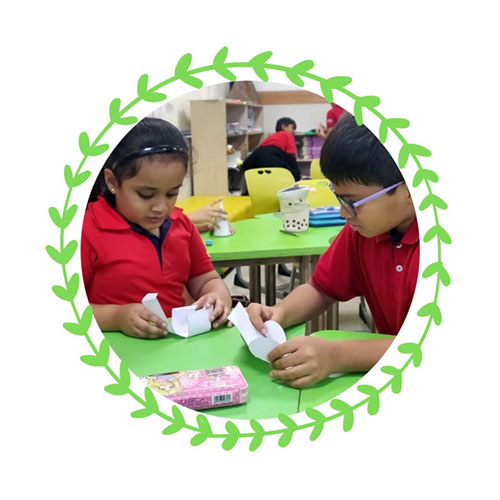 How can parents help develop caring students?
Modeling the correct behavior – Children are good observers. They notice everything that parents do.
Set an example: Act with compassion. Your child will learn that you care about other people when they hear you speak kindly, assist others, and actively listen.
Be sensitive to others: Help your child consider the feelings of others. Ask, "What do you believe is upsetting her, exactly? What would you think if that happened to you?" Share examples and stories of role models. For example, read books that demonstrate caring and kindness. Discuss the message and how it may be applied in everyday lives.
Be a part of the community: Create awareness in your child through illustration and actions. Give to those in need by donating food, clothing, or toys. One may even post motivational sayings so that neighbors can see them.
Practice the 3 R's- Reduce, Reuse and Recycle: You are supporting the world's future by raising environmentally conscious children
Use golden words: Place a strong emphasis on social skills, including being polite, saying thank you, sharing with siblings, and identifying when someone else may be having a bad day.
When educators and parents join hands, these attributes become a part of the child's nature. When we become caring, the world becomes a better place.